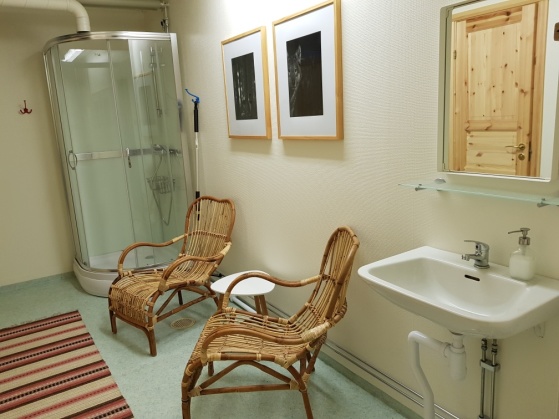 The Sauna

The sauna is in the main building and is both nice and fresh.

To use the sauna, you need to book it, it is done on site.
If the sauna is not heated, it will take about 45 minutes to bring it up to the correct temperature. In this case, you can start it yourself or ask someone in the staff to start it for you in advance.
Sauna costs 25 SEK per person.

Would you like to use the sauna and do not live at Fulufjällsgården it costs 100 SEK plus additional 30 SEK per person.